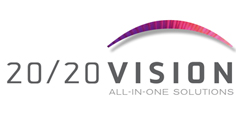 The 20/20 Vision Acuity System is a complete solution for all your acuity testing needs. The intuitive interface and comprehensive capabilities streamline your practice without sacrificing critical accuracy.
Precise calibration tools deliver the most accurate refractions possible, but ophthalmology requires tools that can go beyond a simple refraction. Specialized charts for testing visual disparities, contrast sensitivity, and stereo vision are all included.
Need to communicate with a patient about a particular condition or procedure? Integrated HD patient education content provides your patients with concise yet informative explanations about common vision problems and their solutions. Powered by EyeMotion, you can relax knowing that new and updated animations stream to your computer as soon as they are available, at no additional charge.
Advanced contrast sensitivity testing is only a click away! Calibrated contrast response levels and sinusoidal contrast testing charts provide research-level accuracy without sacrificing flexibility. Compatible with either Michelson or Weber formats.
Get 1 free month of full membership! Download 20/20 today.