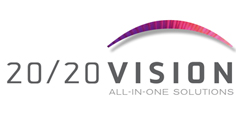 Here at Canela, we understand that quality and affordability are not mutually exclusive. We recognize that the vision care industry is in constant growth, and we work very closely with our clients to make sure our software grows with them. Call us about your setup and requirements, and allow our experts the opportunity to make one of the most valuable upgrades to your practice possible.
We care deeply for our products, and it shows in their completeness and ease-of-use. Our product comes with perpetual updates, aggressive research and development, and lifetime tech support.
Reliability is a critical requirement for any piece of diagnostic hardware, and vision testing software is no exception. Should any problems occur, there are no scripts and no hold times – support is provided by our US-based engineering team. Get used to problems being resolved in minutes, not hours or days.
Our AutoUpdate technology allows us to release improvements to our products in real time. The acuity system automatically detects the update, installs it, and continues running, without a single call to your IT department.
Our enterprise-level support is designed to streamline the installation process for multi-lane offices, whether in the same building or around the globe. Our unique tools allow you to manage installation, licensing, and configuration of computers from a single location.
Get 1 free month of full membership! Download 20/20 today.