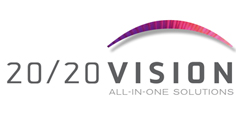 At first glance, all visual acuity software may appear identical. However, it doesn't take long to realize that not all acuity systems are created equal. The difference starts with the company culture, and its views on the vision industry.
20/20 Vision is used in more schools of optometry than any other software, and not without reason. Here at Canela, we are committed to doing what it takes to maintain our lead in the vision care industry. We realize that it takes longer, and costs more, to develop and refine a product until it is the best available; we consider these costs to be an investment in the future, not a liability.
Should you run into any problems, there are no scripts and no hold times – support is provided by our US-based engineering team. Our unique top-tier technical support ensures that your issues can be resolved in minutes, not hours or days.
Canela may have visited your school in the past, meeting with professors, IT staff, and students to best understand and service the requirements of this dynamic environment. Our technology is used in clinical and preclinical lanes, students' personal laptops, or in classrooms for instruction. We are proud to be involved with our educational partners, and we do not take their trust in us lightly.
We continue to develop improvements to our technology to improve the efficiency and simplicity of administrating your acuity systems. Your software automatically stays updated in real time, downloading new features seamlessly in the background. Our licensing dashboard eliminates key dongles that can be lost or stolen, and allows you to move licenses between computer hardware when required. Install and configure new systems quickly and easily.
Get 1 free month of full membership! Download 20/20 today.